26 Nov

5 Reasons Brands Should Have a Habit of Gratitude All Year Long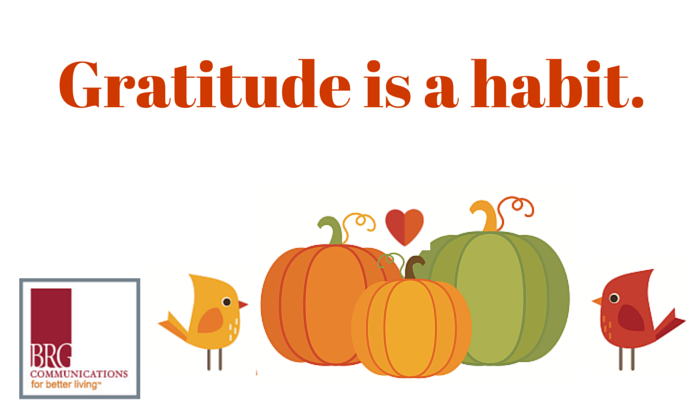 Before we begin, let's define what "gratitude" really is:
Gratitude is a focus on good things that happen outside of us, large and small. Gratitude is more than a simple "thank you." It's an action that pays it forward in some way, and often inspires others to pay it forward too. Some say that gratitude is the emotion of friendship, as it can bring communities together. Practicing gratitude is linked to positive emotions like joy and contentment, better sleep, reduced anxiety and depression. Gratitude is a chosen attitude. Gratitude is a habit.
It's interesting to note that by definition, gratitude isn't a one-time affair. Gratitude, when done right is a habit. Many brands use various elements of gratitude in their overall communications campaigns. More often than not, gratitude is a fleeting act reserved for holidays.
5 reasons to make gratitude a year round habit:
These are just a few ways that gratitude can boost your communications efforts. Do you have an example of corporate gratitude that you love? Share it in the comments!