26 Jun

Cause for a Celebration: Commemorating BRG's 15th Anniversary

After much anticipation, we launched our campaign in honor of BRG Communications' 15th year in business. The campaign, Cause for a Celebration, kicked off last Friday with BRG team members selecting local nonprofit organizations to compete to receive $15,000.

As part of the campaign and BRG's commitment to Communications for Better Living, team members earn points through Better Living activities focused on physical activity, mindfulness and volunteering. The competition for points will last through the end of August and will culminate in a voting day where team members can use their earned points to vote for one or more nonprofits. The organization with the most points will receive a $15,000 donation from BRG.

It has been almost a week since the launch, we are quickly feeling the enthusiasm around earning points and seeing everyone's friendly competitive nature emerge. We are looking forward to this campaign offering the opportunity to give back to our local community and encouraging BRG team members to continue working towards living better in their everyday lives.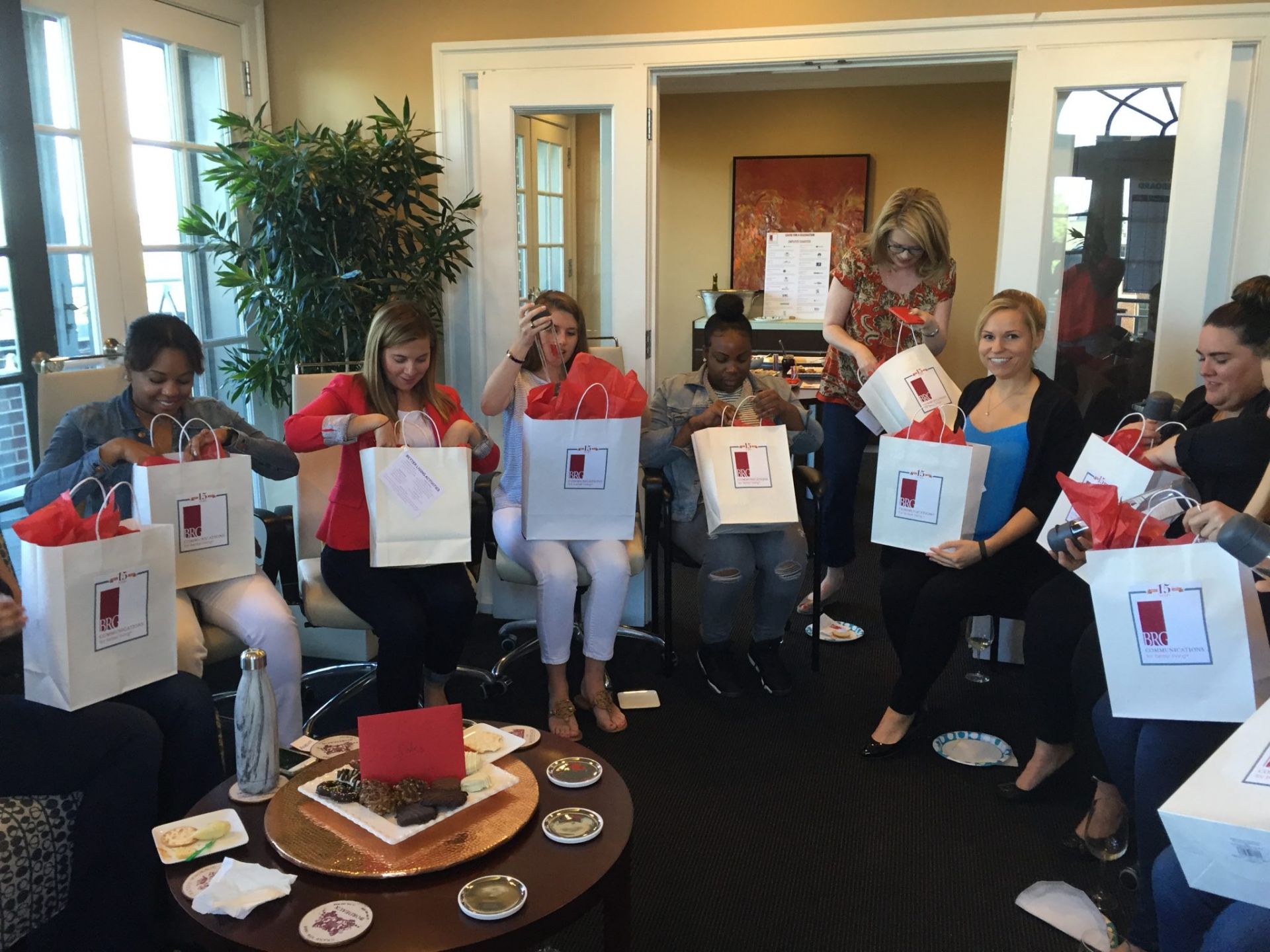 Here are all of the great nonprofit organizations team members selected for the competition:
American Red Cross (National Capital Chapter)
The American Red Cross prevents and alleviates human suffering in the face of emergencies by mobilizing the power of volunteers and the generosity of donors.
The Campagna Center
The Campagna Center, Alexandria's leading not-for-profit organization, equips children and families with a comprehensive set of tools they need to thrive and succeed.
Capital Caring
For over 35 years, Capital Caring has helped families and loved ones across the Greater Washington area make the most of every moment together by offering coordinated care, comfort and dignity to those living with serious illness.
The Child and Family Network Centers
The Child and Family Network Centers is the only nonprofit organization in Alexandria that provides quality bilingual preschool and family support services free of charge to the working poor.
Coats for Kids Foundation
Coats for Kids Foundation, established in 2004 in Alexandria, VA has been a long time partner of Operation Warm, Inc. Founded on similar principles, both organizations have made it their mission to provide new winter coats to children in need.
DC Women in Solidarity for Empowerment
DC W.I.S.E., Inc is a DC non-profit organization that raises and donates money to local non-profit organizations that serve women and children.
GIRL
GIRL is a nonprofit organization based in Fairfax, Virginia with a mission to mentor and empower teen girls for future success through promoting academic excellence, leadership skills, community service, career preparation and self–esteem.
Life with Cancer
Life with Cancer™ is a nonprofit organization in Fairfax, Virginia that offers support and education for anyone affected by cancer to help people cope with their individual cancer and its treatments in the best way possible.
Lucky Dog Animal Rescue
Lucky Dog Animal Rescue is a volunteer run animal rescue with foster homes throughout the Washington, DC area that saves homeless and abandoned dogs and cats from certain euthanasia.
Montgomery County Humane Society
The Montgomery County Humane Society is the pre-eminent animal welfare organization in Montgomery County, helping animals find safety, love, quality care, loving homes and a new chance at a happy life.
Northern Virginia Family Service
NVFS, a private, nonprofit organization, is an innovator of efficient, comprehensive service methods, and has been recognized nationally for its effectiveness in creating sustained financial and social independence for its clients.
Pajama Program (Virginia Chapter)
Pajama Program provides new pajamas and new books to children in need nationwide, many of whom are waiting to be adopted. These children live in group homes, shelters and temporary housing facilities and are shuffled often from one place to another.
The Swaliga Foundation
The Swaliga Foundation, founded in Washington, D.C. in 2012, is focused on the mission of inspiring under-served young people to strive for success, by delivering S.T.E.A.M. through creative expression, vibrant youthful mentors, and community collaboration as vehicles for lasting educational improvement.
Youth for Tomorrow
Youth for Tomorrow is unique to the Northern Virginia region, meeting the needs of children and families by offering a continuum of services as an alternative to the nation's fragmented and overburdened child and family care systems.
Washington Humane Society
The Washington Humane Society inspires and creates a community where all animals have secure homes, and where people and animals live together with joy and compassion.
The Washington Literacy Center
The Washington Literacy Center removes the barrier by teaching basic skills – word attack (sounding things out), fluency (reading at a proper pace), and comprehension (understanding and thinking critically) – to adults who read below a fifth grade level.
A Wider Circle
A Wider Circle is a nonprofit organized based in Bethesda, Maryland with a mission to end poverty for one individual and one family after another.