11 Jul

More than a job — businesses play a critical role in creating career opportunities for veterans

This article was originally published in The Hill. To view the original post, click here.

BY GARY PROFIT AND BRIAN STANN, OPINION CONTRIBUTORS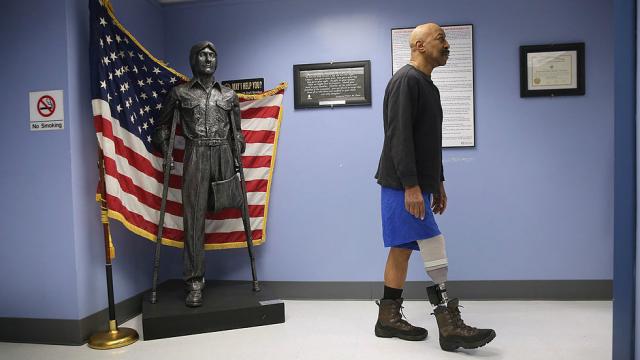 When the Bureau of Labor Statistics releases the Employment Situation Summary this week, there is one group of individuals that might not get your attention but should be at the forefront of our minds: the men and women who have served our country in the U.S. Armed Forces.
According to the Department of Defense, in 2016, more than 200,000 military members returned home to civilian life. Unfortunately, many of them find it difficult to navigate the civilian job market and may join the ranks of the more than 340,000 unemployed veterans in our country — 40 percent of whom are between the ages of 18 and 44.
These veterans bring an incredible wealth of experience and strong, transferable skills to the job market, like leadership, creativity and problem-solving. According to an article published in the 
Harvard Business Review
, military leadership qualities are formed in a progressive and sequential set of planned training, educational and experiential events on a greater scale than similar training in industry or government.
But, many veterans still struggle to market these skills to civilian employers. In fact, in a study conducted by the 
Institute for Veterans and Military Families
, 44 percent of veterans left their first post-military jobs within a year. That translates into a lack of meaningful employment for the employee and high turnover costs for the employer.
There are, in fact, strong economic benefits to hiring veterans and, as a nation, we can and should do better by these men and women.
Individual states and the federal government offer many programs that provide tax benefits to businesses that hire veterans, such as the 
Veterans Opportunity to Work Act
. Nonprofits are also playing a key role — since 2007, Hire Heroes USA has helped more than 17,000 clients find meaningful careers in the civilian workforce, generating an estimated economic impact of $205 million for veterans, taxpayers and local communities.
They also work closely with a wide-range of respected employment partners that span small business to Fortune 100 companies. It's not just about a job — it's about providing a welcoming environment for veterans and their families. It takes all of us working together to make this happen.
Last week, we had the honor of joining many veterans on Capitol Hill to celebrate their service and discuss the importance of cross-sector partnerships when it comes to helping veterans connect with employers. With us to help pay tribute to our nation's men and women in uniform was our good friend, Chef Robert Irvine, who spoke on the need to help transition veterans to civilian careers.
Together, we want to make it easier for veterans to find a career in the civilian job market. To support efforts like this, the Walmart Foundation has granted $1 million to Hire Heroes USA to help expand their work supporting U.S. military family members, veterans and their families through personalized services delivered through virtual career coaching and transition workshops.
The funds will help Hire Heroes work with clients to create resumes, translate military experience to civilian terminology and connect with companies that want to hire veterans.
We are doing our part to make sure that no returning veteran will have to struggle to find a civilian career opportunity — but we can't do it alone. We believe that men and women who have chosen to serve their country should be embraced with employment opportunities.
We hope that other companies, government officials and nonprofits will take notice and recognize the strong skills of those who have served their country, so that the unemployed veteran will soon be a thing of the past.
Retired Brig. Gen. Gary Profit is senior director of military programs for Walmart; Brian Stann is president and CEO of Hire Heroes USA.  
---
The views expressed by contributors are their own and are not the views of The Hill.