03 Apr

Should Your Brand Outsource Content Creation?

As we reflect on our experience at Social Media Marketing World hosted by Social Media Examiner, we are sharing 10 takeaways from the conference over ten days.
Takeaway 3: Outsource content creation
Many speakers revealed that they don't write most of their content. Instead they hire writers to write a first draft, and then they spend 10‐15 minutes to revoice the content to match the brand. Outsourcing content creation isn't for every brand, but if you find you could use more hands on deck, this might be an avenue worth exploring.
If you don't have budget to outsource content creation, or you don't think it's a good idea for your brand, you may want to work with employees to help generate branded content.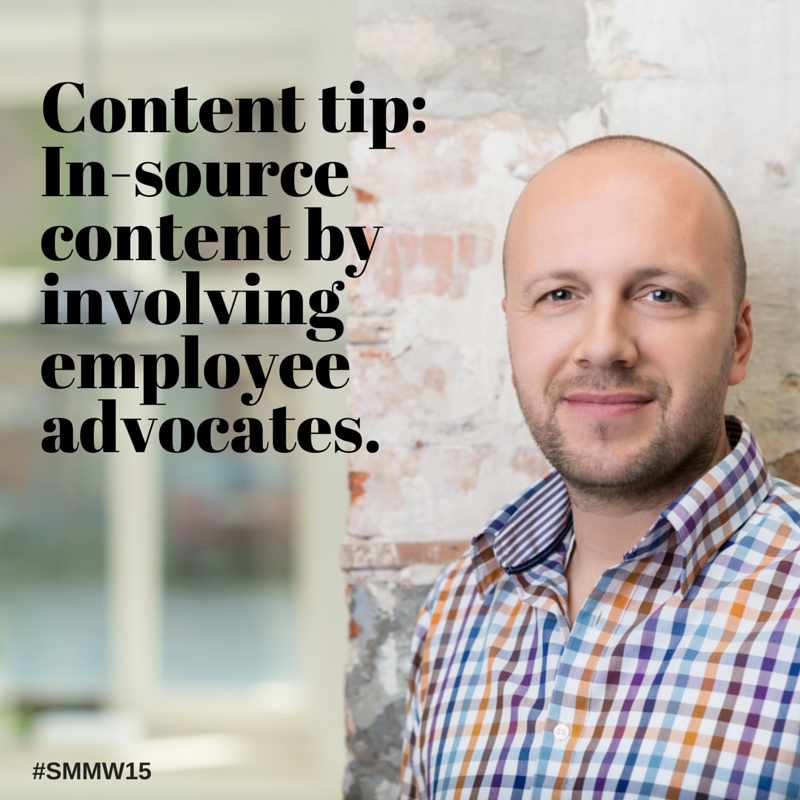 Does your brand outsource content creation? Share your experience in the comments!
You might also like: