23 Nov

How We're Celebrating the Ten-Year BRG Anniversary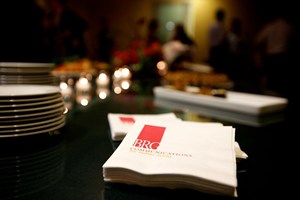 A former colleague of mine always used to say that to stay relevant in this industry; you have to reinvent yourself every five years. I have always believed that is more about constant evolution. As BRG celebrates its tenth anniversary, I look back on what brought us to where we are today, and prepared us for our future.
We have a new name
Brand Resources Group is now BRG Communications. As a public relations company, communicating is what we do. We develop compelling messages, write and tell stories, nurture relationships, and more.
The name shift to BRG Communications is a reflection of both our growth as a company and our commitment to strategic and targeted communications for our clients.
We have a new look
If you're reading this article, you're on our new website. Welcome!
We think you'll find the new website easier to navigate and we'll be updating it more often. You'll be able to see our latest news, get extended information about our offerings and connect with us on social networks. If you don't see what you're looking for feel free to connect with us.
Communications For Better Living™
Over the last ten years, we've enjoyed working with companies who make a positive difference in people's lives. Our clients make homes and families safer, develop groundbreaking medical devices and pharmaceuticals, and empower people to act in the name of their own wellness.
Did you miss the celebration? Go check out our photostream on Flickr to see pictures of the event.
– Jane