24 Jan

What Will Be in 2013: The Rise of Mobile For The Everyday Consumer

2013 will be the year of mobile! Have you heard that before? We did in 2010, 2011 and 2012. Mobile has been a rising star for a number of years. So what's different about 2013?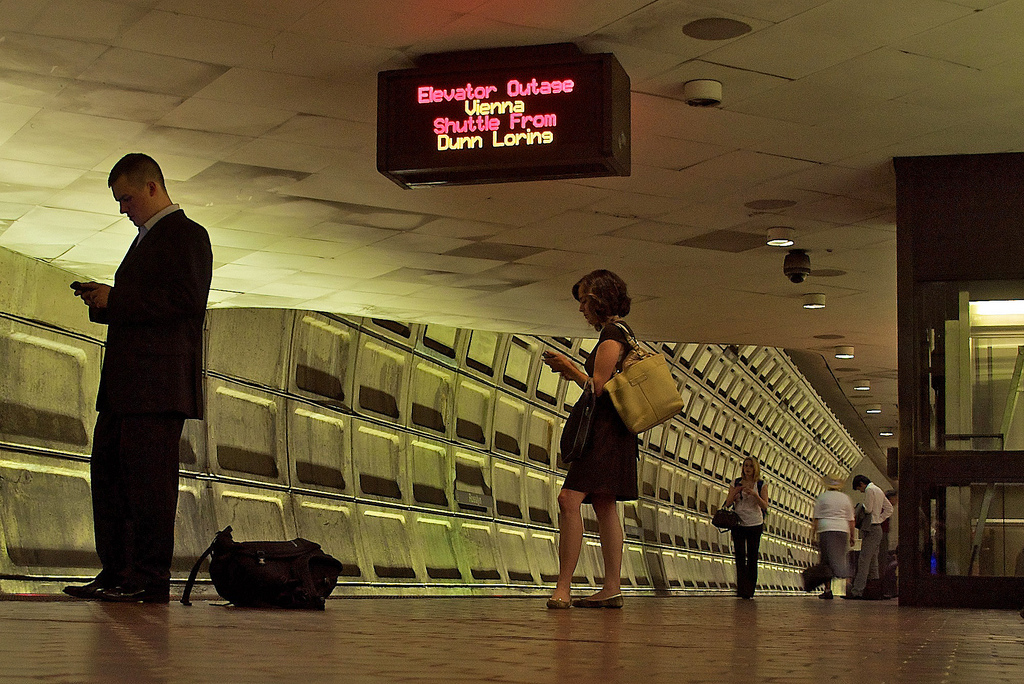 Mobile devices are mainstream
50% of the U.S. population owns a smartphone.
22% of the U.S. population owns a tablet.
We're using our mobile devices now more than ever (Nielsen)
Mobile Internet time is up 82%.
Mobile application time is up 85%.
Computer web access is down 4%.
Mobile communication spans all age groups
While those between 18-29 are more likely to own a mobile device then others, smartphone ownership is greatly increasing year over year in all age groups.
Tablet ownership for those 55 and older has increased 19% in the last year.
48% of American children between 6 and 12 asked for an iPad last Christmas.

We think this one is cute, but it also speaks to the presence of children on mobile devices.
The mobile adoption phase has passed. People of all ages are using mobile devices everyday. Now that the adoption phase is over, we can focus on mobile capabilities and features consumers can use.
Mobile in 2013
Mobile Shopping
Mobile shopping is on the rise, and though you may have never purchased an item on your mobile device, you may still be a mobile shopper.
"Wait what," you say?
Have you ever wanted to make a purchase at a store, but before doing so, quickly researched to see if you could find a better deal elsewhere? If so, you're a mobile shopper. This form of mobile shopping, called showrooming, is practiced by 43% of adults in the United States.
Here's the impact:
18% leave a brick-and-mortar store if they find a better deal in another store.
15% leave physical stores and make the same purchase online.
SoLoMo
SoLoMo (otherwise known as Social Local Mobile Search) is already here. SoLoMo technologies pair your social circles, search history and use your mobile GPS to make local recommendations and present you with local deals. Throughout 2013 you'll notice more of these targeted ads and suggestions creeping into your mobile applications.
Today applications such as Starbucks, Groupon, Yelp, Foursquare and Google Places already use SoLoMo. Facebook is even getting into the game, having launched Facebook Nearby in December.
Adoption of the Mobile Wallet
The mobile wallet took off big in 2012. Apple released Passbook, the first official mobile wallet. Small business owners are using Square to process credit/debit card payments on in-store mobile devices. Starbucks processed over $2 million in mobile payments on their mobile application!
Brands cannot overlook the power of mobile payment options in 2013. Looking forward into 2014 and beyond, it is conceivable that someday the only kind of wallet will be a mobile wallet.
In-App Shopping For Kids
If you have kids, like many of us do, you may allow them to play games on your mobile device. Within those mobile games are bonus powers and add-ons that can be purchased within the game itself. These add-ons are heavily advertised to children throughout the course of the game. Mobile game developers want your kids to make those purchases. This is becoming more prevalent and is something parents should address with gaming kids.
Mobile Tips for PR Pros:
Understand that more and more customers are reading and shopping on their mobile phone. Make sure your website looks good on every device. Then write great mobile copy so those on the go comprehend your messaging.
Be aware that mobile application time has (slightly) surpassed mobile web usage. Where do your consumers participate? On the mobile web? In mobile applications? On regular computers? Look at your back-end analytics to determine customer behavior and speak to them where they live.
If you represent a company that sells online goods, focus some efforts on making sure individual products rise in search. As people showroom, online brands can gain business they wouldn't have a few years ago.
If you represent a brand with a storefront, think about how to deliver mobile ads to local target demographics. Additionally, decide if mobile payments make sense for your brand.
Broadly speaking, mobile ads on social networks work. Create a mobile ad strategy and jump in!
What have you done to cater to the mobile consumer? Leave a comment and let us know!
photo credit: -Jeffrey- via photopin cc
Want to read the rest of the "What Will Be in 2013" series?
Read part 1: Just the Facts
Read Part 2: New SEO Rules Will Favor Genuine Content
Read Part 3: Second Screen Opportunities: What They Are, And How Brands Can Use Them
Stay tuned for more!